"Hearts were regenerated, people were saved, and Jesus was glorified; all from a conversation that started at the well."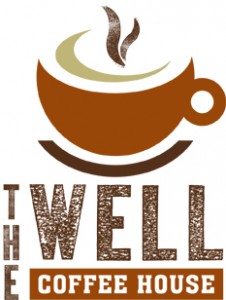 Today, coffee houses can be considered the modern day well. In the Bible wells served as a place to get water, socialize with others, have public meetings, listen to new ideas, hear the latest news, make public announcements, attract a crowd, serve needs, watch people and listen to prophets. The well was often at the center of the community which made it a very convenient place for public gatherings. Since all people needed water, the well served as a life source for the entire town.
John 4:1-42 provides a narrative of Jesus' dealings with a Samaritan woman at a well. The woman came to the well to get water for her household, but in reality she was given the true "water of life" from Jesus. In essence, He used the attraction of the well as an opportunity to build a relationship with the woman, and ultimately change her life with the Gospel. However, the impact of the Gospel did not just change the life of this one woman, but it impacted the city. Hearts were regenerated, people were saved, and Jesus was glorified; all from a conversation that started at the well.
Purpose
To attract people and provide opportunities to build relationships, serve the community, show the love of Christ, present the Gospel, promote the church, and bring glory to Jesus.
The Well Coffee Houses will be fully functioning, public coffee houses in urban centers that provide a great product, superior service, friendly atmosphere, and a comfortable, social environment. They are designed to be outreaching, community serving, and relationship building. However, they will not be "Christian" or "church" coffee houses. Instead, they will provide a discreet platform to create community service opportunities that will benefit the public, the city, and local neighborhoods by supplying people a place to unite together in doing good for one another. A portion of the monies from the coffee houses, will be shared in meaningful ways, with the communities they serve. They will also be closed on Sundays to provide a location for new church plants.
Getting Started
Crimson Cup Coffee Company has been hired to help develop, build, supply, and train us in the coffeehouse business. Crimson Cup has a national reputation for superior product, and for starting quality coffee houses throughout the United States. The Well Coffee House will not be a Crimson Cup franchise, but will be an independent, autonomous business. Crimson Cup will simply supply us with the needed expertise to launch a full service coffeehouse of superior quality. Further information about Crimson Cup can be found at: http://www.crimsoncup.com.
Why Coffee?
52% of adults over 18 in the U.S. drink coffee every day = 107,000,000 people
64% of coffee is consumed at breakfast
The average coffee drinker consumes 3.3 cups per day
29 million people drink gourmet coffee (including lattes, mochas, iced coffees) each day
The target age group for specialty coffee ranges from 16 – 59