Core Team
Kevin & Christy Scott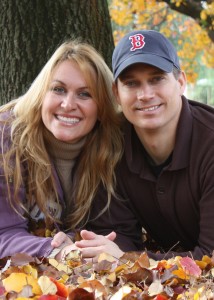 Kevin and Christy met in college and were married on September 1, 1996. Prior to owning a restaurant and catering business Kevin worked in the medical field while Christy was a school teacher. Being called into fulltime ministry, Kevin moved his family from Bakersfield, California to upstate New York in 2003, to serve as missionaries at CitiVision, an evangelical camp for at-risk children from New York City. Kevin served as the Food Service Manager and Christy was responsible for camp administration, summer staff and serving as assistant camp director. In 2005, Kevin became the assistant pastor at Transformation Life Center (a sister ministry of CitiVision), and Christy taught third grade at a local private school in Kingston, New York. They returned to Bakersfield in 2006 to lead the Student Ministries at Calvary Bible Church. Kevin has since become the Associate Pastor over Family Ministries with the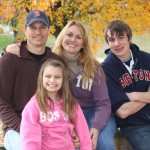 responsibilities of preaching, teaching, overseeing staff, training leaders, casting vision, and implementing new ministries. He is a gifted leader and visionary who has a passion for Christ's Church. Christy has served as Kevin's assistant, interim Children's Director, VBS Director, women's elective teacher, Driven Volleyball Club Head Coach and homeschool mom. She has been on numerous missions' trips and served on the Board of Directors for the Bakersfield Pregnancy Center. Christy has the gift of faith and has a great passion for seeing lives changed through Jesus Christ. Kevin and Christy have two amazing children: Tanner, 20, and Lacey, 12.
Matt & Jullie Love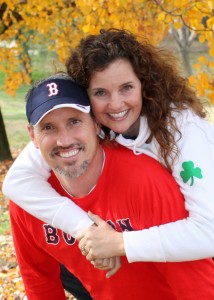 Matt and Jullie met at Bakersfield College just after high school. They dated for five years, graduated from Sacramento State, returned to Bakersfield, have been married for almost eighteen years, and have four children. Matt has been a high school teacher and coach for the past seventeen years and is currently teaching the young adult/college class at Calvary Bible Church. He is a gifted evangelist who has never met a stranger, and has a passion for loving the unloved. Jullie is employed as the Children's Ministry Director, was on the steering team for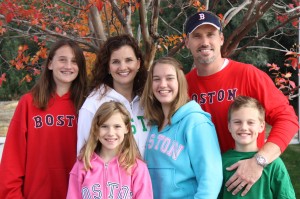 MOPS for six years, and was a high school teacher and coach for five years prior to having kids. She is extremely creative, hardworking, kind, and fun-loving. They have both been involved in many other ministries including Flood, Hands of Mercy and Student Ministries. They have led bible studies in their home, are actively involved in LifeGroups, and have been on three short term missions' trips with their children. Matt and Jullie look forward to humbly reaching the people of Boston with the love of Christ. They have four children: Abigail, 16, Allie, 14, Andrew, 12, and Annalise, 10.
Phil & Melissa Latch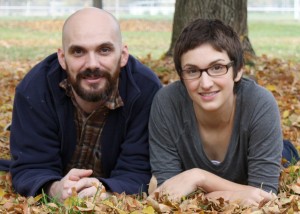 Looking back on their lives Phil and Melissa can see God's providential hand preparing them for His work in Boston. Phil was raised just outside of Albany, NY and Melissa grew up on Staten Island, several hundred miles apart.  They met in upstate NY while serving as missionaries. Phil was serving as the Program Coordinator at Transformation Life Center, a men's drug and alcohol rehabilitation and discipleship ministry while Melissa was the Office Manager at CitiVision, an affiliated children's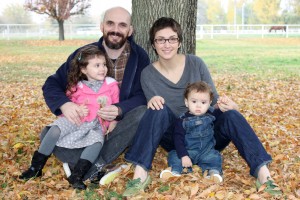 camp and retreat center nearby.  They were married in April of 2005, have three wonderful children named Nola, Micaiah, and Jude.  The Latches moved to Bakersfield, CA, in 2008, to be a part of Calvary Bible Church where they have served in various ministries as a couple and individually. Phil has lead congregational worship for several years, has a B.S. in Religion from Liberty University, and is pursuing an M.A. in Worship Studies from Liberty Theological Seminary.  He hopes that God can use his passion for worship and music to disciple and motivate others to pursue a lifestyle of worship in all aspects of their lives. Melissa is a cosmotologist and devoted mother who has a passion to share God's love with the marginalized.